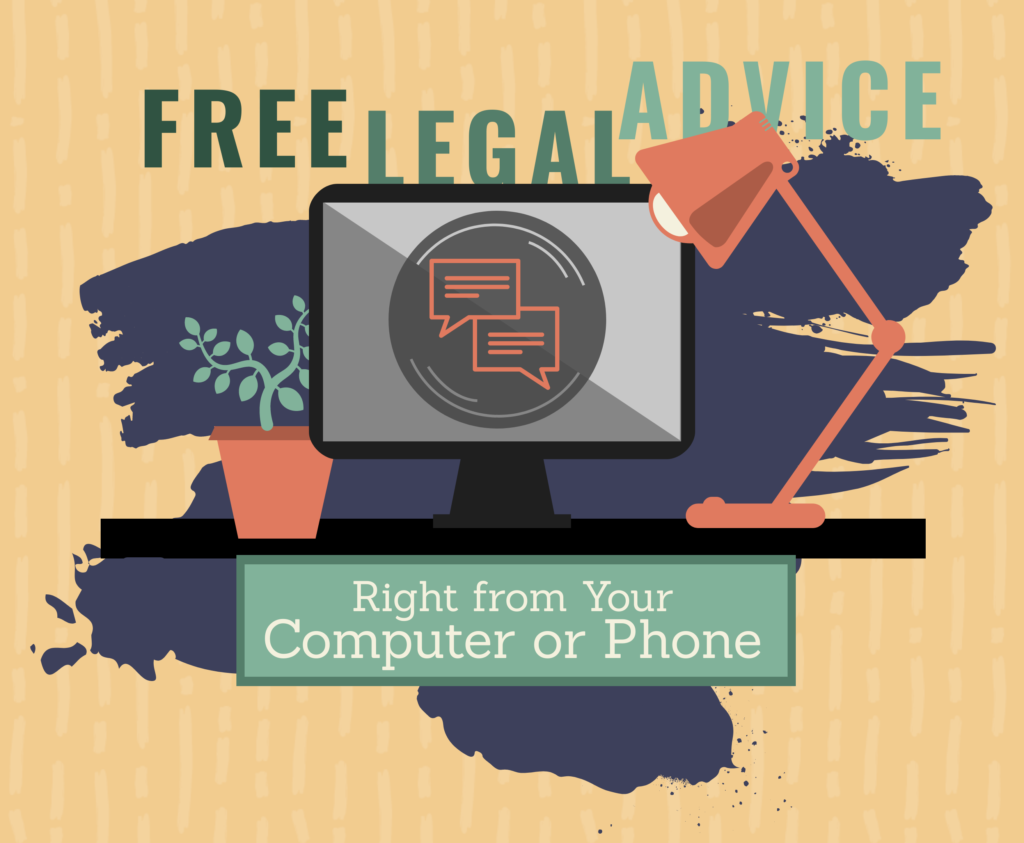 Family Law
Housing Law
Unemployment Benefits
What if I have a different issue?
If you have a civil legal issue that is not listed above, the Public Interest Project at the University of Georgia School of Law may be able to help.
Call (706) 542-5213 for more information.
Yes. You can reserve time to speak to an attorney by registering online or by calling (706) 542-5213.
Getting Signed In

After you register, you will receive an email with a Zoom link and password. We recommend finding a quiet, private place to have your meeting. You will spend between 30 and 45 minutes speaking with the attorney, and it would be a good idea to set aside at least an hour for your appointment.

Click here for information on free public wifi.

Once you sign in to the Pop-up Clinic, you will be greeted by a volunteer to check you in. Another volunteer will ask some basic questions about you and the issue you'd like help with. We'll do our best to match you with a lawyer who works in the same field as your question.

Then, the volunteer may ask you to wait until the best lawyer for your case is available. When a lawyer is ready, you will be placed in a private Zoom room for your meeting. The private Zoom room will have you, the attorney, and a student helper.
Getting Legal Advice

Anything you tell the attorney is confidential. The attorneys at Pop-Up Clinics volunteer to give limited legal advice. This means that unless you work out a separate agreement with them, they are not your lawyer. They do not represent you.

When you meet with an attorney, they'll ask you to talk about the reason for your visit. They may ask you some questions, and they'll want to take a look at any paperwork you have. Make sure to tell them any goals you have or how you want your case to turn out. Once they understand a bit more about your situation, the lawyer can give you legal advice.

An attorney or volunteer may give you some forms and instructions related to your case. Sometimes, the lawyer will help you get started, then refer you to another clinic or service.
You should gather any important papers related to your case. If possible, email your papers to athensaccess2justice@gmail.com for the attorney to review ahead of time. If you cannot email the papers, you can show them on camera during your meeting. For example, if you have been served with divorce, send or show the petition (also known as the complaint). Also bring make sure to gather anything you got from the judge or the other party in your case.
The attorney might ask you about important dates. For example, if you want a divorce, you will need to know when you got married, and when you and your spouse separated. It's a good idea to write these dates down and have them with you.
*In order to exercise caution and respect the health and safety of our community, in-person Pop-up Clinics have been postponed until further notice. Thank you for your understanding.*