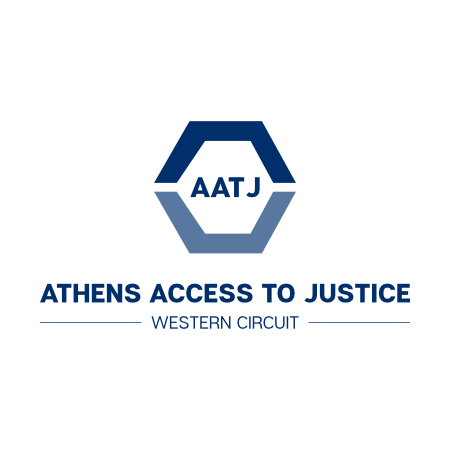 OTHER LEGAL AID RESOURCES
LAW LIBRARY, ATHENS-CLARKE COUNTY COURTHOUSE
325 East Washington Street, Suite 330 Athens GA 30601 706 613-3177
Hours
Monday – Friday 8:00 a.m. – 5:00 p.m for self help. Court Help Volunteers available Mondays from 10:00 – 2:00, and Landlord-Tenant Help available on Wednesdays from 2:00 – 4:00 in Magistrate Court on the second floor of the courthouse.
GEORGIA LEGAL SERVICES
1-800-745-5717
WESTERN JUDICIAL CIRCUIT PUBLIC DEFENDER OFFICE
www.athenspublicdefender.com (criminal cases, delinquency cases, non-traffic misdemeanors, serious traffic offenses)
440 College Avenue, Suite 220 Athens, Georgia
706-369-6440
WESTERN CIRCUIT BAR ASSOCIATION
www.wcbaga.org westerncircuitbarassociation@gmail.com
Attorney Referral List
The following is a list of Western Circuit Bar Members who have agreed to accept referrals. This list is not a guarantee that they will take your case. It is simply a starting point should you wish to contact them. You will be responsible for working out any representation agreement directly with each office.
Civil Litigation & Family Law
WANDA BARNETT
706-367-8030
Family Law
CATHERINE CASTO
Wiggins Norris Coffey, PA 706-613-2700
Social Security Disability, SSI, Workers Compensation
PATRICK CATES
Silver & Archibald 706-548-8122
Immigration, Employment, Criminal Law, Family Law, Personal Injury
FARGIONE, THOMAS & MCRAE
Al Fargione, Sam Thomas & Charlie McRae 706-546-0999
Bankruptcy Law
JEFF FIELD
Jeff Field & Associates 404-381-1278
Adoption Law
DEBRA FINCH
706-353-1533
debbie@debrafinch.com www.debrafinch.com
Personal Injury, Family Law, Criminal Law
DONARELL GREEN
Green & Green, LLP 706-227-4294
Social Security & Disability Law
DEBORAH GOWEN
Gowen Disability Law, LLC 706.546.6677 phone
855.775.2997 toll free dlg@gowendisabilitylaw.com
Employment Law
JANET HILL
Hill & Associates, PC 706-353-7272
Workers Compensation
MATTHEW JORDAN
706-480-4050
mjordan@gerber-law.com www.gerber-law.com
Personal Injury, Criminal Defense, Employment Litigation, Civil Litigation, Business Litigation
ADAM LAND
Fortson, Bentley and Griffin 706-548-1151
Landlord-Tenant, Family Law, Criminal Law
ROSEMARY MYERS
706-540-5979
Family Law & Elder Law
ANNE O'NIELL
510-333-8506
Civil Litigation, Criminal Law, Bankruptcy, Family Law, Estate Planning
STANTON PORTER
Kaye & Porter 770-867-4939
michelle@kayeandporter.com www.beaukaye.com

Criminal Law, DUI/Traffic Law, University Misconduct
RYAN SWINGLE
706-713-0332
Expungement, Criminal Law, Family Law
ANNA BOLDEN
706-208-1169
Real Estate & Probate
JOHN LASTER
706-850-8350
The Laster Law Firm, LLC jlaster@lasterlegal.com www.lasterlegal.com
Criminal Defense & Personal Injury
COLIN MORIARTY
706-850-4550